In-Depth Review Of SaleHoo
The business of drop-shipping can be a lucrative one but is fraught with shady distributors and bad business.  This program with all of its flaws is alright, it suffers from too many people using the same path to success so the market is flooded.  They do vet wholesalers but don't tell you some won't drop-ship for you.  They do have some good training that may be worth the price, but you do have to think outside the box.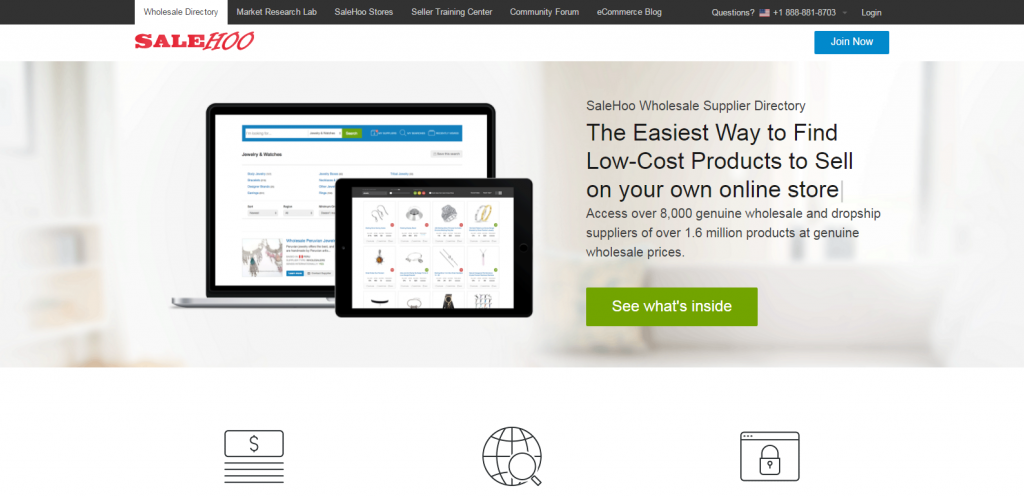 ____________________________________________
Company Name:  SaleHoo
Overall Rating:  69%
Web-page:  www.salehoo.com
Price For Membership:  $67 a year and $27 a month for store hosting
Overall Opinion:  For the price you could do worse.  Once you have established a business I don't see a reason for keeping the service.  You can find the information they provide on Google, and they will only show you models that others have already tried.  So nothing new and novel and high competition.
____________________________________________
Who is this for
This product is for people who want to start a drop-shipping business.  They have made assure that product suppliers are safe and secure.  They wont offer you any information that you can't find on your own.  They will give you ideas for drop-shipping, but no new ideas that others have not already used.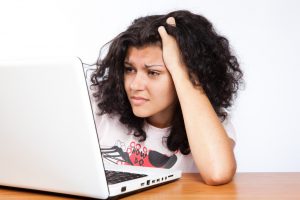 Primary Membership
It is $67 a year and also offers a store front service that is $27 a month.  So my finance bought this and was surprised to find that the wholesalers listed all say that they don't drop-ship for E-Bay sellers.  What they don't say is that you can contact the sellers directly and they may help you out.  So that is the first bit of bad news.  The second bit of bad news is that it mainly offers paths that have already been trodden upon.  If you do search deeply enough in their offerings you could find some profitable niches, but you probably will be better served just Googling or going to Alibaba and finding a distributor there.
It does have tutorial series on how to start drop-shipping.  Also they have video tutorials as well.  These tutorials are OK for what you get but nothing you can't find on Youtube or the Internet.  They also have an active forum for help.  There are free forums covering the same information as well.  You can contact sellers through their interface providing a safe way to contact sellers.  They provide a research lab for finding profitable niches, but with everyone else using the same resource it is hard to find something that is low competition.
Their monthly storefront service is not one that my fiance bought into so it is hard to say whether it is good or not.  Some thoughts on it are that it locks you into their service if you want to keep your storefront, when you can build a website for less a month just using a hosting service and buying a domain, or there are many free website options as well.  So in my opinion it isn't worth it especially with my view that once you find a suitable seller through their service they are not really worth keeping the service after one year.
With all that they offer their program seems pretty good.  It isn't bad perse just there are better and cheaper ways to go about it.  That and you will not have an easy time finding a profitable niche through them because most people have used their resources far too often.  They do offer good training, but you can find the information online as well.  I don't find much value in their service luckily it isn't too much money at $67 a year there are far more expensive options that provide less.  Some people have found a good business there but it takes creativity and not going with the common path.  Once you establish a business model I don't see what much they can offer you.
Pros:
Vetted whole sales providers
In-depth tutorials
Direct communication with sellers
Active Forum
Cons:
Nothing really new
Have to dig deep to find a profitable niche
Wouldn't subscribe to their Store Front service
You can find better distributors on your own.
If you are interested in making money online I suggest affiliate marketing the returns are lower at first, but it takes way less micromanagement.  This means you can focus on other money making websites that in the long run will make more money.  Saying that having a drop-shipping business is also a very good way to make money and should not be overlooked.  If you are looking for a good free website service try Wealthy Affiliate, they offer two free websites and their service is very easy to use.  If you really want to try SaleHoo then here is a link to them.