How To Make Money With A Free Website
Sounds to good to be true right make money and not pay anything well it is true and something you can do today.  You see you will be leveraging something called Affiliate Marketing.  It is free to sign up for Affiliate Marketing offers and I will show you where you can get two free websites that are easy to use and easy to monetize.
How Do You Make Money With A Website?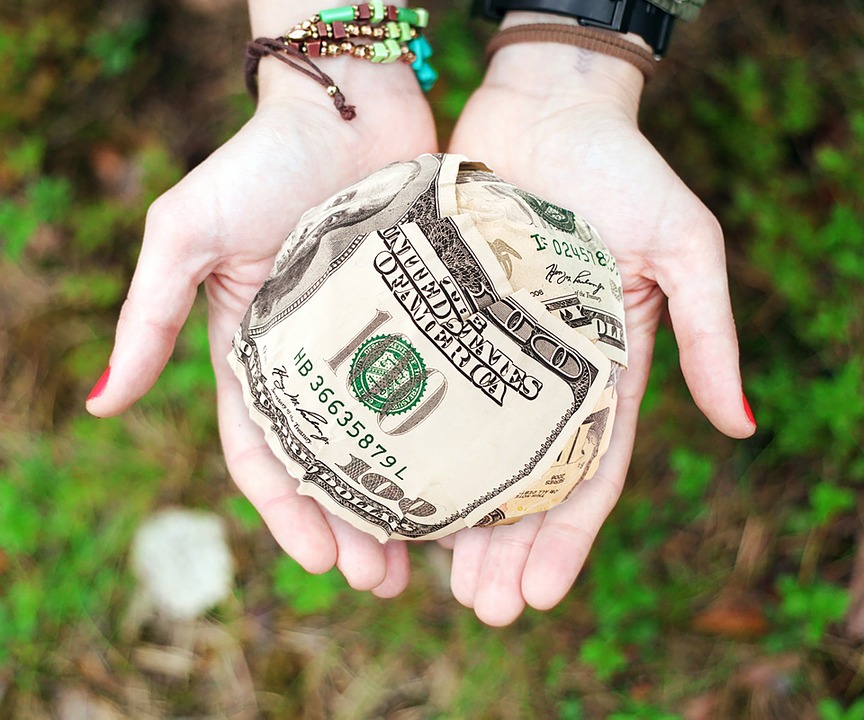 Well as with many things in life there are many ways to go about it, but I am going to cover Affiliate Marketing in this tutorial.  You see Affiliate Marketing is one of the easier ways to make money.  You create a website about some topic or niche and you start writing posts about that niche.  While you are posting about your niche you recommend some products that you think will benefit your audience and if they buy said product then you get a percentage of it.
Lets take for instance a market that has blown up recently.  That market is beard maintenance now I like the clean shaven look myself but many people are interested and look up how to maintain a good beard.  So many people have created sites about this and they also offer up products they use to maintain their beard.  So they tell you about a wonderful beard trimmer like the Norelco Multigroom Series 3100 you click on this link and it takes you to Amazon and this leaves a 24 hour cookie in your browser that credits the person with the sale.  They get 4% or more depending on how much they sell in a month and you get your shaver.  Now full disclosure that is an affiliate link and if you buy something within 24 hours I will get a commission just so you know.  
Now there are a billion different affiliate programs out there.  Some superior to others.  4% doesn't sound like much but if you make a certain goal each month Amazon will boost it up to 6% and sometimes on certain products 10% but you have to sell a lot to do it.  The great thing about amazon though is the person who clicked on your link doesn't have to buy the product you offer up.  If they buy anything with in 24 hours it is credited towards you.  This is amazing because Amazon is a good sales portal and they do their job well, so you can see many different things on your sale list that you never would have thought people would buy with a beard shaver.  Now to be honest if you don't get a ton of people to your website then you will not get much at 4% on most items.  So some people choose high ticket items or high volume sale low ticket items or both.  One to build up your stats and the other to get amazing commission.  One person make a great living reviewing high priced DSLR Cameras 10% of 500 gets to be a pretty good commission rate.  10 sales a month and you have yourself $500 a month.  Not bad and if you have a separate site selling low cost items that sell like hot cakes getting up to 10% isn't all that hard.
So as stated before there are a ton of affiliate programs some are superior to others and some are very niche specific.  Take for instance Golfing there are Golfing storefronts online that only sell golfing equipment if you can get into their affiliate program then they probably offer more of a commission than Amazon but you are limited to the items they have on sale.
Another amazing platform is Clickbank.  Now be warned there are scams on Clickbank just like Amazon will happily sell you a Chinese knockoff of a well known brand.  Clickbank hosts some very sketchy products that are only created to drive sales and have no scruples about selling products that offer false hope.  My suggestion is go with well proven products that are on the level.  Something like the 7 Day Diabetes Cure you should steer clear of.  Selling bad products like that can hurt your site reputation and lead people to not trust you. There is a saying "A happy customer tells a friend; an unhappy customer tells the world" it is true and something you should always consider.
My suggestion is to first find a niche you are interested in and then find affiliate programs.  If there isn't one then you can make one by contacting a business that sells products that you are talking about and have them make a program for you.
Make Your Own Website For Free
I suggest one platform for your free websites and that is Wealthy Affiliate.  With the free websites they offer they also have the start of a course teaching you how to make money from a website.  Now even though it is just the start of the course if offers a ton of information and really helps you get your website started and looking very nice.
They offer two free websites with no catch, they are hoping you will join their premium membership, but if you don't you still get to keep your websites with no time limit or up-sells, and unlimited access to the training as well.
Through this link you can get started creating a free website.
Now part of the reason I suggest this route is first it is free but secondly I have built websites on my own outside of their platform and their platform makes it much easier.  They do most of the hard work for you they have chosen the best plugins and already installed them on your site for you and you do not have to do any DNS name server transfers (UGH).  They even have a great assortment of themes for free as well.  I suggest you pick a simple one.  If you pick a theme with too much going on it can detract from your message.
Now start writing content.  Write to your hearts content the more you write the better you will be viewed by search engines.  Also make sure your articles are over 500 words.
Getting Into The Nitty Gritty
Now websites that make money have to have traffic.  If no one visits your website then how can you make a sale at all.  With most things more is better so you will need to drive traffic using many different methods.
Some of the methods include social media.  You write an article then put it up on all of your social media accounts.  Another way to drive traffic and this one is kind unknown to some is to find forums about your topic and answer questions there just don't be spammy.  While spam works sometimes it isn't a consistent form of traffic and has to be repeated over and over.
If you keep building up your social accounts and going on forums you will see traffic and you will see sales go up I guarantee it.
What Not To Do
You will get down on your self.  You will lose faith sometimes.  If you do you more than likely will stop before you even see any return.  I have done it.  One of my websites started making a profit a week after I created it but it wasn't as much as I had hoped so I stopped working on it and gave up.  I was so stupid I saw profit but it did reach my expectations so I gave up.  That site is sitting in limbo and still gets some traffic and sales.  Imagine if I had actually built it up and worked on it.  This was two years ago and I probably would be making way more money now if I had not given up and stopped.
So the lesson is keep to it.  Don't give up at all you will see traffic and sales.  They will be slow coming at the start but if you work consistently and keep driving traffic what was 20 people a day will grow to a 100 then more.
Now one other thing that I must stress is to know about your competition.  pick a smaller niche and the traffic will be easier to get.  You do not want to compete with the big well established websites for their scraps.  instead niche down.  If you want to go into weight loss just don't make a site about weight loss make one about weight loss for women in their forties.  You see way less competition and you will pick up the people who are looking for that very thing.  Most people wont go to a massive website when a small website seems to cater to their very needs.  So niche down as the lingo says and don't bite off more than you can chew.
This should give you a very good start on making money online for free.  if you want more information and help I do suggest you try Wealthy Affiliate for free and through their premium account they offer 25 free sites instead of the 2 you get with the starter membership.
If you have any comments or concerns please leave a comment.