Hi I'm Rick,
I have been in affiliate marketing since well before 2016.  I have seen all the different scams and promises surrounding this business.  I decided to write a comprehensive eBook that will show a person whether they are new or advanced how to make money online and roll that into a passive income that will last years to come.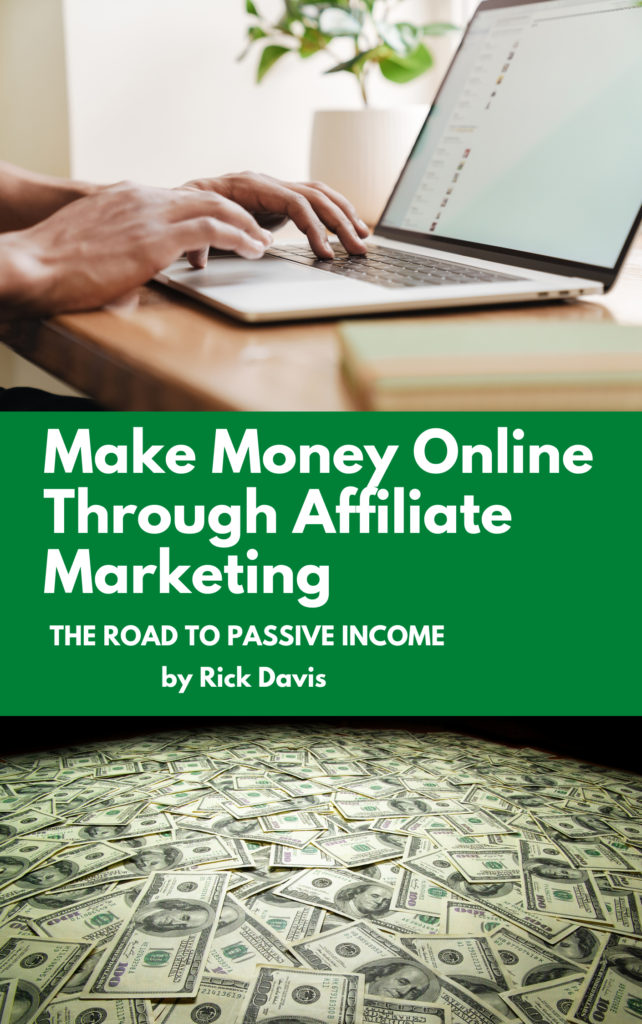 What Is In This Book
In this book I will show you from start to finish how to create many money making sites that should rank in Google and start bringing in traffic.  Here is what I will teach you:
* How to find a niche that has good potential to rank and make you money.
* How to find low competition keywords that will help you rise to the top of Google results.
* How to make a hit list or content list so you never have to worry about what to write.
* How to write content that pleases the Google overlords and helps you rise to the top of the search results.
* How to monetize your efforts and make money with your sites.
* How to expand your money making potential with other income sources.
* How to speed up getting traffic to your site.
What Is Not In This Book
This is not a get rich scheme it will take some time there are ways to speed this up which I discuss but this is a business and should be handled as such.  If done right it should make you money passively for many years in the future.
This is not an expensive way to make money.  Short of buying hosting and a few domains you will not be spending a lot of money to make this work.  You can spend money to save yourself time or for other ways to speed this up but for the most part this shouldn't cost you much to start.
This will take work on your part.  You will have to provide content or outsource content for your sites.  This is the only way to make this work is to provide value to your readers who in turn will buy what you suggest on your site.
Conclusion
I am sorry but I will not accept refunds on this eBook this book is a comprehensive knowledge base that has taken me years to research and master.  There is a lot in this book that if done right should make you money.  Now if you find anything hard to understand or you want expanded upon then let me know I will update the book and send you the new version with all the information you wanted.  Plus you can email me with your questions and I will be happy to help you.
My email is:
rickdavis369@yahoo.com
Thank  you for reading about my eBook.